Increase Your Local Customers with CodeRenowned Google My Business (GMB) Management Services
We help businesses get better local visibility with our top-rated Google My Business (GMB) Profile Management services.
We Assist Businesses in managing Google My Business for the best results.
Increase your local customer base by unlocking Google My Business full potential with CodeRenowned Google My Business (GMB) management services. Our GMB experts specialize in optimizing profiles for local customer search keywords, creating and sharing knowledge via GMB posts, and keeping your customers updated with local business events and business timings to reach maximum visibility and engagement. Drive highly profitable local traffic to the website, increase customer testimonials with our strategy, and stand out in local searches with CodeRenowned expert Google My Business (GMB) Management services.
When Should Businesses Need GMB Management Expert Support?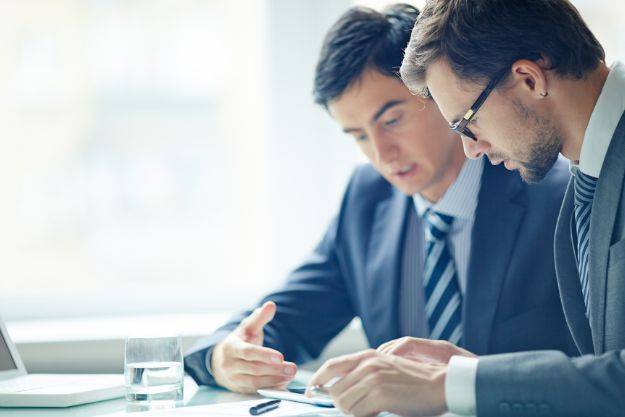 How Does CodeRenowned Assist With Managing Your Google My Business Account?
As an expert in Google My Business Account management company, our GMB management service brings highly qualified leads by keeping your business profile top in Google Maps searches and in 3pack results. Our GMB management expert will optimize your business profile NAP with relevant information like
Business Product & Services
Our Google My Business experts start with a comprehensive business and GMB audit of your profile to understand the customer's search intent and search behavior pick actionable keywords and optimize your profile. To build online credibility, we optimized the GMB information source website and other business online platforms. If you own a startup company and running without sufficient lead flow or can't wait for a long time until your Google business profile generates organic leads, we recommend you opt for Google ads services to rank your business profile top in the local results and generate leads within a short period.
Increase Your Business Local Customers With CodeRenowned Google My Business Management. Get Your Free Consultation And Audit Today!
Why Choose Us For Google My Business Setup & Optimization Service?
As a professional digital marketing company, our google my business setup and management services are result-oriented. The years of experience and up-to-date updated team skills will drive the max result by converting local service seekers to your paying customers.
CodeRenowned is well known for its in-depth business analysis to keep client businesses on the growth track. Below is the list of business information, NAP, and elements that we optimize to stay on top of the local SERP.
CodeRenowned Google My Business
Management Services
Benefits of Google My Business Ranking
We Maximize Your GMB Ranking & You Experience Steady Growth
CodeRenowned understands businesses with GMB profiles will get their first impression when they search for service or your business with detailed and well-segmented information. With more than 3 years of experience in managing 500+ GMBs across the Globe, we know every business is unique and requires a unique GMB strategy to make a strong presence. CodeRenowned helps to take your business's local presence to the top with result-oriented Google My Business profile management.
We Create, Improve & Maintain Your Business Listing Ranking & Visibility
We do deep keyword research based on your business products/services and select actionable keywords that helps local service/product seekers to find your business easily. To build profile credibility, we follow effective off-page techniques to increase your business profile performance, visibility, and ranking within the committed timeline.
CodeRenowned Google My Business Management
Service Features & Benefits
We Create Your Business Local Presence
Having optimized Google my business management for your business with good customer reviews and updates can directly influence local service/product seekers to make a purchase decision. With our professional online Google My business management services, we optimize your profile for locations and related keywords to improve your presence and drive quality lead flow.
Expert Google My Business Optimization And Management
Once we complete your GMB profile, we optimize your profile with the right categories, service/product keywords, and NAP. Also, we perform adding your business details to local reputed directories to increase your profile credibility and ranking.
We Add Your Business Products & Services
We ignite your Google My Business profile to do more for your business. We showcase products and services with proper keywords and content to help customers to find your business easily and drive more conversions like direct walk-ins, calls, messages, etc.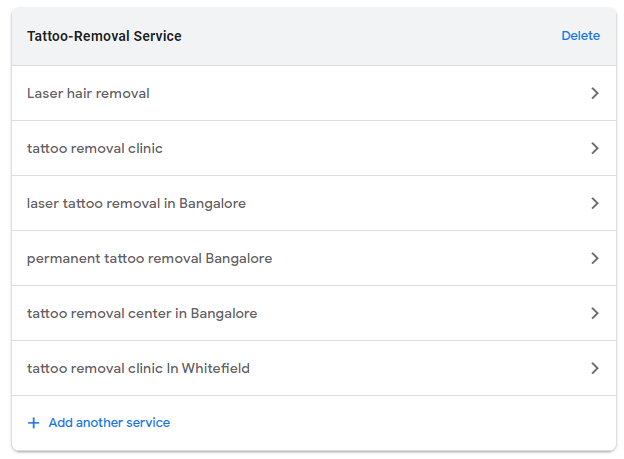 We Protect Your Business Reputation
CodeRenowned has in-house experts to take care of our client's business reviews and handle customer feedback. We manage your business reputation and improve your customer relationship through our personalized replying strategy.
We Create Posts That Engage & Bring Results
Looking to reach more customers at festivals? Do you have an offer? Do you have something special that customers want to know? We create and spread offers, new product arrivals, new services, business updates, blogs, photos, etc. We help your business to get the most out of your Google My Business or GMB management with consistent weekly posts and business updates that connect with your audience.

Our Transparent Reporting Offers Hassle-Free Experience
We show you the performance and result of Your optimized GMB listing with our transparent weekly and monthly reporting. We deliver complete data of received calls, direct visits, website visits, and customer messages.
CodeRenowned Google My Business Services
We assist businesses in creating an optimized GMB profile by picking the right business category, and other information which is relevant to Google Maps data.
CodeRenowned GMB management service includes optimization to increase the profile visibility by raking it to highly relevant customer search queries.
Google My Business Support
We guide businesses in adding or changing business mobile numbers, Recovering GMB profiles from account suspension and duplicate listing, helping in verification, and managing fake reviews, and ownership issues.
Google My Business Profile Management Service - FAQ